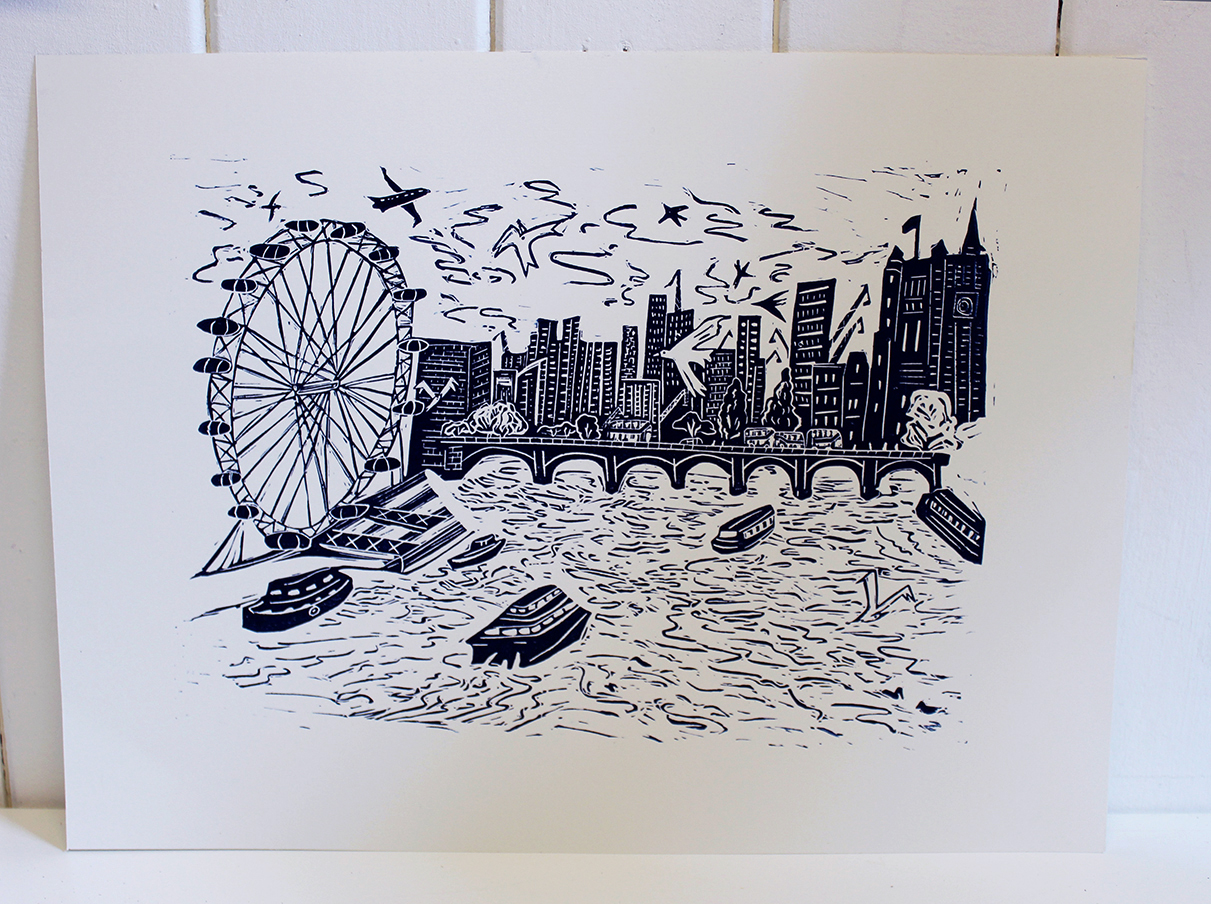 London Skyline

Original Lino cut print
This print is taken from a drawing I created whilst on location (standing on Hungerford Bridge facing Westminister Bridge) on a windy October afternoon.
Looking down at the ripples in the Thames then up to the skies where the clouds begin to disperse and make way for the birds and planes travelling by.
Paper size 30cm x 40cm
Print size 22cm x 30cm
Hand Printed on Southbank Smooth paper 250GSM from my studio in Bristol. Printed with Prussian Blue Printmaking ink.
Edition of 50
Return to Shop ︎︎︎