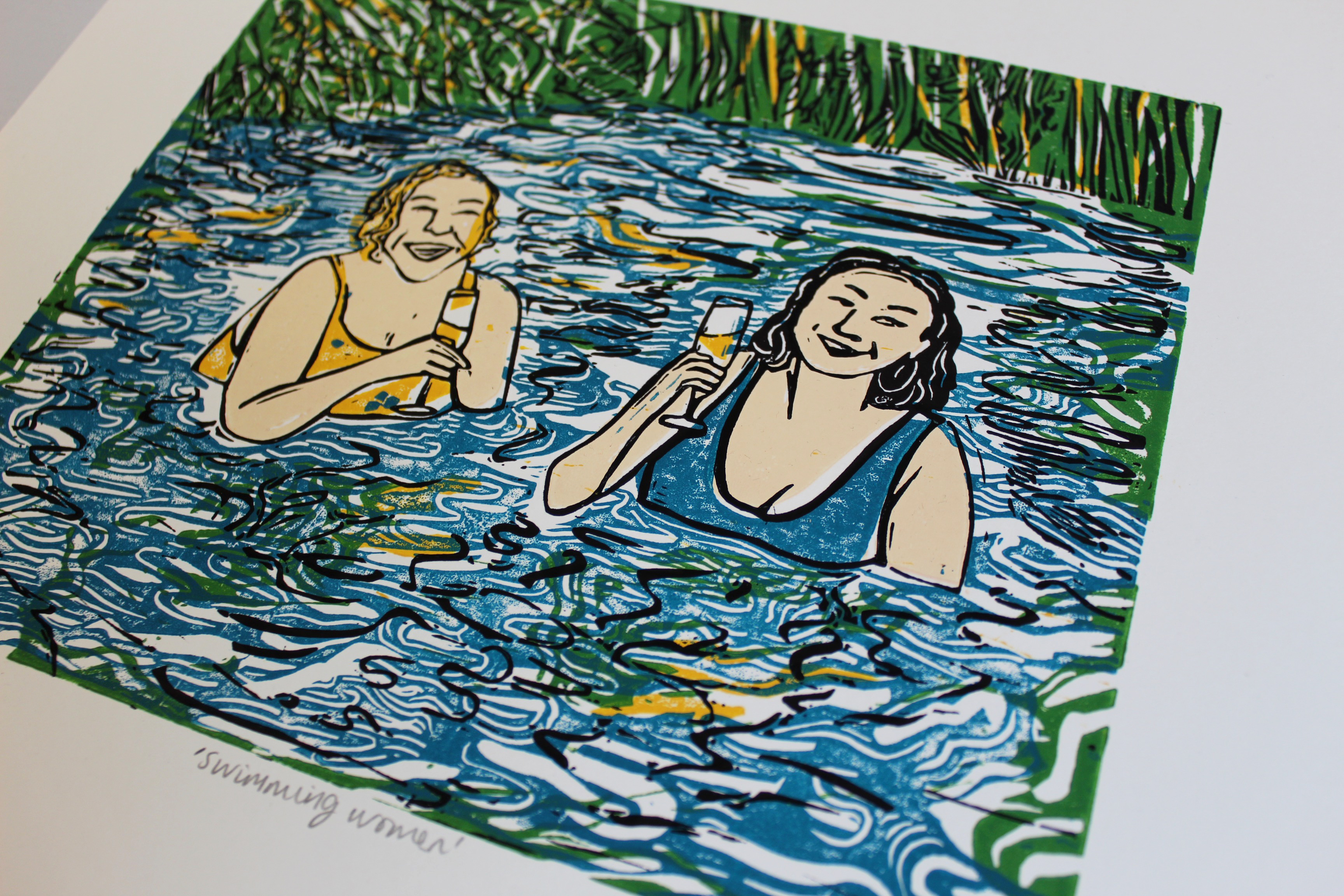 Swimming Women
Multiblock Lino Print
Edition of 50
Paper size 30cm x 30cm
This print is all about the joys and wellbeing wild swimming can bring. Taking inspiration from mother and daughter duo Sallie & Els who go by @theswimmingwomen on instagram. They've been challenging themselves to wild swim in all weathers and fundraise for those in need as they take an ice cold dip!
I find immersing in fresh water is a transformative process and can lift up your spirits, be relaxing or exhilarating depending on your surroundings and temperature!
The design for this print is based on The Swimming Women ladies dressing up for a '#FabulousFriday' swim with champagne and bikinis in February which I thought was such a joyous moment I had to turn into a print.
Both Els and Sallie share their insight into the mental health benefits of wild swimming on their instagram accounts. They share a very open and honest account about overcoming personal struggles through fresh water swimming.
Return to Shop ︎︎︎